Virtual Dining – Restaurant Food, Minus the Ambience
Foodjin is not just another food delivery service that you can look up to and hope that this service might be compared to the existing food delivery services such as Door dash, Uber eats, Grubhub or similar by bringing in greater deals and discounts. This is a major game changer that will drive people to switch from the regular way of ordering food. Delivering food may be the same, however it aims to bring about a paradigm shift globally.
Dining from your Chair
This new twist is all about fulfilling the customer's precise need of when, how and where they want their food. The idea of focusing on every customer's need is what makes them special by giving full attention to the dish being prepared in anticipation of keeping the customer fully content with their order. The downside of placing orders with restaurants generally is every order is expected to be delivered as required by the customer, however it's never guaranteed. Sometimes, it falls apart and end up as a bad experience. Nobody likes that. With Foodjin, the responsibility is there and accountability is higher than restaurants. We do not discourage customers from placing orders with restaurants, but we certainly encourage them to experience Foodjin and its entire journey right from ordering a dish up until it's consumed.
Book your Meal
A unique area where Foodjin is probably the only service that allows diners to book their meal. Because there is no restaurant involved, Chefs can provide a premium service of delivering dishes as per the requested time slot. And since delivery is not a concern, your requested dish can be served anywhere on demand.
Cuisine on Demand
This is another special feature offered by Foodjin. Your favorite dish from a Chef sitting overseas can now have it served to you at your location regardless of the distance from home. A network of Chefs can help deliver this service on demand by sharing recipes with other Chefs that are in proximity to the customer. Typically, a Chef is responsible for his / her dish. However, this setup will benefit both Chefs equally.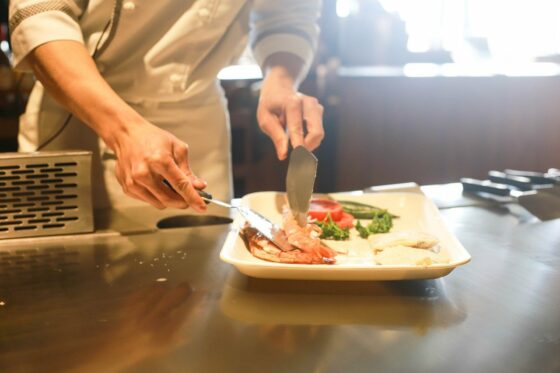 foodjin

October 6, 2020

0 Reply

Leave a comment
Your email address will not be published. Required fields are marked *